April 13, 2014: The GW Parkway Classic 10 Miler: Fail, Forget, Forge ahead.
The last time I ran a race was the Richmond Marathon, narrowly missing my second sub-4 hour marathon time. But, in my defense, it was my 2nd marathon in 20 days, so . . . meh. I had a good run in Richmond, posted a one SECOND positive split there, and was otherwise proud to come within a couple of minutes of a PR. I took the train home, settled into my couch. Watched the snow fall. And ate. And ate.
(repeat for about two months)
It was a looooooong damn winter. Too long. Too cold. The polar vortex wrecked me.
Well, yes, I did indeed spend almost 3 weeks in Maui again, but still, the polar vortex absolutely wrecked me. I'd put on roughly 7 pounds from December to February, mainly because of some pain post-colonoscopy, along with some ancillary . . . effects.
DON'T GO THERE!
Finally, by March, I FORCED myself to go back out into the seriously-WTF-is-it-still-doing-here cold weather, and managed to trot some miles out. The problem was that I'd already failed my first lesson by not just getting into the pool, a mistake I swore I'd never make again. I was just so cold all the time, and generally feeling not myself (see above GIF).
I'd spent the winter eyeing the Princeton Ironman 70.3 race. My right shoulder was giving me some grief, so I wasn't looking at it TOO longingly, but still - if I learned anything from the last time I had a long downtime from injury, it's that cross-training does wonders.
Instead, I ate my feelings.
EAT EAT EAT NOBODY LOVES YOU HAHAHAHAHAHA!




By the time I was done with March, I'd recorded a measly FIFTY running miles for the month, which is decidedly NOT what you should shoot for if you're prepping for a 10-mile race in April (and had a goal of PRing your 10-mile time).
I ran the race with three goals in mind. I'd tweeted them publicly . . . plus I had one secret goal:
1. Don't die.
2. Smile.
3. Drink a beer post-race (I've never --not once-- done this).
4. (secret goal: challenge yourself a bit, shoot for an 8:30 pace, so a 1:25 finish)
The "don't die" thing wasn't just hyperbole.
I had not run 10 miles since the November 2013 Richmond Marathon. In fact, the FARTHEST I'd run since mid-November was a single 8.7 mile run (14K) - on January 1, 2014. Otherwise, all my runs were roughly 4-6 miles.
So I was about to run 10 miles, after never running more than 6 miles . . . over the past 4 month period. Clearly, setting a time goal of 1:25, faster than almost ALL of my prior 10-mile race times was a wise decision:
RACE PREPARATION IS MY MIDDLE NAME!
Also, I focused on this race specifically comparing it to the Cherry Blossom 10-Miler, since I'd missed getting an entry for it, in order to see how the two races, set about a week apart, stacked up against each other.
Let's get to the reporting:
Packet pickup:
The GW Parkway Classic boasts one of the smoothest packet pickups EVAR, because it could be done at ANY Pacers location, basically anytime they were open. Whenever you showed up dictated what bib number you were given. They just coded your name to the number, handed you a goodie bag, and that was it!
Pro/Con comparison to Cherry Blossom: With packet pickup at the building museum for the CUCB, using voluntary pickup times depending on your last name, the crowds here are usually pretty notorious. BUT, on the other hand, there's an actual honest-to-goodness Expo here. At Pacers, it's whatever the store has, that's your Expo.
Advantage: This all depends. Do you like to browse at Expos? Then Cherry Blossom will be for you, because it will have plenty of booths/entertainment/samples. On the other hand, if you're more of a "get in, get out" person (that's what she said!) then you'll probably find the GW Parkway Classic more to your liking.

Getting to the race:
The GW Parkway Classic is a point-to-point race, where you're bussed to the start in the EARLY hours of the morning (not "Disney marathon early," but there's still a reasonable chance you'll pass people doing a pre-dawn walk of shame home --- LIKE I SAW!).
Why good morning to YOU, lady in 6-inch heels and a party dress!
I drove down to Old Town Alexandria (motto: "See(e) our Goodly Olde Framme Shoppes") and found parking pretty easily, just a few blocks from the bus loading area. After settling on a (free) street parking spot, I grabbed my stuff and found the bus area.
One problem: No nutrition. Dammit. I was clearly rusty on what to bring to a race. Fortunately, I'd eaten my customary powerbar(s) for breakfast, and figured I'd be ok. I mean, what could go wrong? I mean, I AM TAI EFFING FUNG, THE GUY WHO CAN RUN RACES WITHOUT SERIOUSLY TRAINING FOR THEM!!!!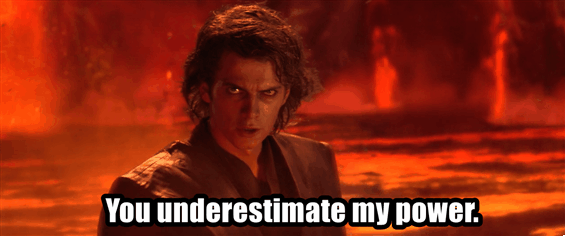 THAT RIVER IS JUST TEARS OF HOTNESS CRIED BY UNDERESTIMATING LAVA MONSTERS WHAT UNDERESTIMATED ME AND THUS CRIED LAVA TEARS FORMING A RIVER. OF HOT LAVA.

Unfortunately, there's a reason for the saying, "You can't outrun your fitness."
Or something like that.
I loaded myself onto the bus, and experienced my first feelings of dread. Driving the course headed to the start was a little disheartening. You see ALL the course, and realize you have to run THAT WHOLE THING. It felt intimidating to see it all laid out before I even started to run, knowing how undertrained I was.
I arrived, and met up with some Twitter friends, including Teresa, Kristin, and fellow blogger M. Kris helpfully and happily handed over a GU for me (score!), and I felt like I had almost no reason to worry. Remember your goals, fatass! Anyway, we had a nice chat, and I sauntered over to the starting area.
Pro/Con comparison to Cherry Blossom: Getting here is actually pretty easy, but if you live near a Metro, I suspect it's easier/quicker to get to the CUCB race. On the other hand, the CUCB corrals fill up VERY fast. I saw lots of people just relaxing at this race pre-start.
Advantage: Sorry, again no clear winner here. Do you live in DC or Maryland? Likely you'll want the CUCB when it comes to this kind of thing. Virginia? You might have an easier time getting here instead.
After bidding my Tweeps good luck at the race, I seeded myself modestly, and tried to hide my mouth from a ton of idling buses which had not yet been cleared from the race starting area. They delayed the start slightly, but then we were off!
Miles 1-2 ("forget everything you planned and run like hell")
8:17, 8:23
Idiot. I hit the first mile in 8:17, which was stupid fast, and the second mile in 8:23, which was STILL stupidly fast. Had it been THAT long since I'd raced, that I forgot the cardinal rule??
YOU CAN'T BANK TIME, YOU IDIOT!
Miles 3-4 ("SEE???")
8:46, 8:51
I was already slowing down, falling to my fitness, posting splits of 8:46 and 8:51. Damn, damn, damn! Although according to the "hill elevation profile for the GW Parkway Classic" (hint: it's just my Garmin's data), I was dealing with a steady diet of climbing at this point:
GW Parkway Classic Hill Elevation Profile, or at least what my 610 thought I ran that day.
Mile 5 ("OMG GU ME")
9:15
This mile was of course slower because I walked through a water stop to take GU, so 9:15. Not as bad as it could have been with me walking, and yielding a first half split time of 43 minutes and change, so just over an 8:40 pace.
Miles 6-8 ("This would be a good time to improve")
8:30, 8:45, 8:54
When/if you run this race, right about at the halfway point, just a touch past it, is a stone bridge that goes above you. That's your cue to open up your throttle, assuming you run this race conservatively at the start, and through the half. I hadn't, but I did try to muster some speed back.
These three miles came in a touch better: 8:30 (steady downhill), 8:45, 8:54 (climbing again). I was working up a decent sweat, although that was clearly my downtime "rewarding" me for months of eating and drinking to excess while I wallowed in self-pity over my reaction to the winter.
Miles 9 and 10 ("Let's at least finish proudly? No? Ok then, let's just finish.")
9:00, 8:38
The finishing miles to this race has another series of climbs, and Garmin shows a steady climb from about 8.3 to 8.8, so about a half mile climb before you hit the mile 9 marker. The hills definitely punished me again, and I unfortunately posted my worst mile (9:00, I don't count the one where I walked through the water stop).
Mile 10
featured me basically saying, "Ok, this race is a disaster, deal with it, crank with whatever you have left and hold your head up high. It ended up that my last mile was 8:38, still slower than my goal pace.
I finished in about 87 and a half minutes, 2 and a half minutes slower than my goal.
All told, my finishing time for 10-mile races had this in the upper half (it's my 4th best out of 9 races at this distance). There was a lot to be happy with because I didn't die, didn't get hurt, smiled here and there, and just decided I was going to use this race to learn the VALUABLE lesson that when you're a guy in your late 40s, you are ALWAYS in training mode.
Almost immediately after finishing, I saw M post-race. We chatted a bit about the race, but I was too thunderstruck with (basically) failing that I was intent on looking for beer. I didn't have reliable numbers at that point. It just FELT like a bad race. M's "DH" called her phone, and I kept up with my search.
Artist's conception of M's "DH" (trust me, she's laughing at this)
My mood improved, though. I found Teresa and Kris post-race, and we were laughing it up over some brews. I discovered that beer tastes DARN TOOTING GOOD post-run, and even got a couple of extra beers, courtesy of some kind beer-coupon-donors. Teresa talked me down off the ledge post-race:
Kris was hilarious. She not ONLY shared some beer with me, she didn't slap me when I made a jizz-related joke
, and I got this "review" later that day!
The rumors are true... @tai_fung is a cool guy! @ilovejojoandmat
— Kris (@runnerkristin) April 13, 2014
Ha! So THERE!
On to the math:

Race by the numbers:
First/Second half split: Positive by 12 seconds. Boo. Could have been worse, but boo.
Time: Under 87.5 minutes (about an 8:45 pace)
Overall: Top 25.5%
Sex:
Top 40.8%
Age Division:
Top 36.8%
Stuff I learned:
1. It's ok to do a race and just run the damn thing to finish.
2. Post-race beers are tasty, how come nobody told me??
3. Going out too fast in a race will be a problem most of the time, especially in long distances.
Finally, a couple more comparisons of this race to the CUCB:
First, the course:
Everyone knows one of the big draws of the CUCB race: It's near-pancake flat. Sure, there's a slight climb as you pass the Bureau of Engraving/Printing and Holocaust Museum, but otherwise, this is a FLAT course. Flat usually equals fast.
For the Parkway Classic, pre-race, I heard an awful lot of chatter from people who talked about how this course is a "net downhill." That's true, but I think some runners need to understand that "net downhill" is NOT the same thing as "no uphills." You'll face some hills here. Regardless, this course is tough, but fair. I know quite a few people who have PR'd their 10-mile distance on it, and I think it has less to do with the "net downhill" the race boasts, and far MORE to do with the wide-open spaces you get from my next factor . . . .
Second, the field:
One consistent gripe against the CUCB is the crowd while you're running. I've done it six times, and pretty much every time I was shoulder-to-shoulder almost the entire 10 miles. That takes a LOT of work to navigate if you are shooting for a specific finish time, or need to maintain a certain pace.
Conversely, the GW Parkway Classic opens up almost completely by mile marker #1. There were times I could have put my arms out "East/West" as I ran and not come close to touching a person. That was great, and offered me a good chance to maintain a decent line (for instance, my 2nd half was only .02 off of 5 miles).
Third, crowd support:
I could not give LESS of a rat's ass about having crowd support. I appreciate it, but when I race, I'm there to race. But some people really like the energy of a crowd. Again, there's a clear split here. With CUCB, you have enthusiastic spectators for a decent portion of the race, even more enthusiastic volunteers, and generally great views (for you and a zillion other people at the same time).
With GW, it's quite subdued. Vast stretches of just you and the other runners chugging along with nice gaps between you all for maneuvering purposes. Every so often, a cluster of neighbors/friends looking for a runner, and waving at you.
So, what's important to you? Ease of arriving? An extra hour of sleep? Avoiding crowds? A flat course?
I really have to conclude that virtually the only thing these races have in common is the distance. There's almost nothing similar about them otherwise. You have to decide, when you're choosing a Spring race, if you want to run it for time, but also factor in WHERE you're going to stay in the DC area. Do you want to see the Cherry Blossoms (assuming they're in bloom), or do you want to come out and crank for 10 miles and not worry about dodging people as you run? Do hills make you sick? Or does the idea of a marquee-level race like CUCB really turn you on?
Only you can answer those questions, not me.
I'm happy I did this race. I got a nice tech shirt, and even got a medal this year, so that's all good. I "failed" in the sense that I asked my body to do something I hoped it could do, and it told me to go Mai-Tai myself. But I'm wiser. I want to take this experience and learn from it. I want to forge ahead, and fall forward.
I hope you do too.
Aloha.